2020 Annual General Meeting
---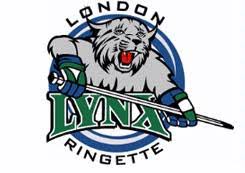 2020 London Ringette Association Annual General Meeting
Held Via Zoom Video Call
Monday August 17, 2020
Power Point Presentation Slides from Meeting - click here to view
Letter to Membership regarding On and Off-Ice Activities - click here to view
Financial Review - Balance Sheet March 31, 2020 Financials - March 31, 2020
Approved Amended By-laws of London Ringette Association - click here to view
Election of the Board of Directors:
Directors previously elected that will continue to serve during the 2020-21 season:
Shawn Reidy
Erin Mara
Jeannette Lydestad
Jennifer Lamoureux
Lisa Young
Paul Noad
Directors Elected at Annual Meeting serving a 3 year term:
Scott Borland
Dan Cassidy
Sarah Padfield
Elly Simpson
Directors Elected at Annual Meeting serving a 2 year term:
Tina Parsons
Andrew Wilkie
Thank you to all members of the association that took the time to attend the meeting and offer their input during the process.
An extra big THANK YOU to Cindy Rau for her service as our President, and to Kerry MacKay for her service as Treasurer.
The 2020-21 Executive will be decided at the upcoming first meeting of our new Board of Directors. Thank you all for your continued service to our sport!